Rotarex.
Inspiring confidence.
Delivering Superior Gas Safety, Control and Productivity
Since Rotarex founder A.T. Schmitz began producing innovative gas cylinder valves over 90 years ago, the company has grown to become a world-leading producer of very high quality gas control products and systems. Now, thanks to our experience, dedication to quality and technical excellence, gas companies, suppliers and installers are confident their projects will achieve the highest level of safety and performance. Present in over 65 countries with factories and sales offices in key locations around the world, our customers count on us to deliver the products and services they need wherever they are.
Rotarex
Expertise.
Inspiring confidence.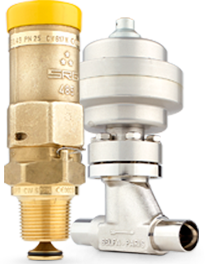 100 YEARS SERVING THE WORLD'S MOST DEMANDING COMPANIES
Rotarex has a long history of developing gas control products and systems that solve real customer challenges and invent new ways of working. Our rapid response R&D infrastructure and collaboration with university partners allows us to create applied innovations, such as an integrated valve which combines a cylinder valve, gas pressure regulator, gauge, safety valve and more. Responding to market needs, we invent new products like a mechatronic pressure regulator or digital medical pressure regulating valve.
Top engineering talent
Advanced equipment
Reservoir of knowledge and cross-application knowledge transfer
Rotarex
Technical Excellence.
Inspiring confidence.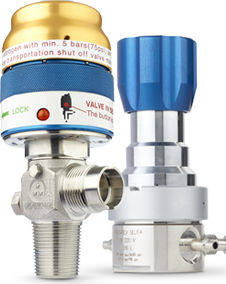 TECHNICAL EXCELLENCE POWERED BY 6 R&D CENTERS
Rotarex delivers next-generation solutions for better gas control and productivity. Thanks to 6 dedicated Research & Development Centers, we are unique in our ability to design, build, test, validate and manufacture gas control products and systems. Our flexible infrastructure allows us to leverage technologies across business units and geographies and apply our expertise across sectors – from a UHP high pressure regulator to medical valves, industrial valves or fire suppression systems.
Advanced computer modeling and materials behavior analysis
Collaboration with many universities
Mechatronics and digital solutions
Rotarex
Quality.
Inspiring confidence.
SUPERIOR QUALITY FOR MAXIMUM SAFETY AND PERFORMANCE
Rotarex gives you premium quality so you can be confident your installations will achieve the highest level of safety and performance. Our products undergo rigorous testing by independent laboratories, and have achieved key certifications including UL, FM, VDS, SP, LPCB. All Rotarex facilities are ISO 9001 certified. Whether you choose Rotarex valves, pressure regulators, fittings or pre-engineered systems, you will be confident of maximum performance.
All products 100% performance tested
Full traceability
Medical device certifications and Class 10 clean room assembly
Rotarex
Innovation.
Inspiring confidence.
OVER 100 PATENTS AND MANY INDUSTRY BREAKTHROUGHS
Rotarex is driven by its culture of innovation. We've received over 100 patents, and many breakthrough products we've developed are now industry standards. German engineering expertise thrives in an environment that rewards new ideas. And, in state-of-the-art facilities, our teams quickly turn a design into a prototype, conduct rigorous testing and validation, and then produce a finished product — such as a next-generation mechatronic pressure regulator or digital integrated medical valves and telemetric monitoring systems.
Crossover innovation – applying knowledge from one business unit to another
6 R&D centers
Custom solutions
See Featured Innovations
Rotarex
Responsive Service.
Inspiring confidence.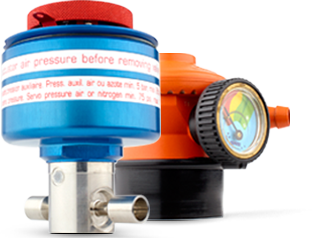 RELIABLE DELIVERY & SERVICE WHEN AND WHERE YOU NEED IT
With 15 logistics centers, 30 service centers and presence in 65 countries, you can be sure the Rotarex product or service you require will be there when you need it. Some of the world's largest and most demanding companies rely on us for on-time service. Plus, our partnership approach enables us to be at your side to provide custom solutions and innovation collaboration.
Anticipating and responding to market and customer needs
Flexible and reactive
Global service infrastructure
ROTAREX
Inspiring Leadership for Over 90 Years.
A.T. Schmitz
Founder
1922-1946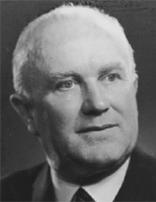 Edgard Schmitz
CEO
1947-1976
Jean-Claude SCHMITZ
Chairman and CEO
Philippe Schmitz
Director and Deputy CEO
Isabelle SCHMITZ
President of North American and Rotarex Solutions Divisions
A FAMILY LED ENTERPRISE OPERATING IN THE WORLD OF GAS EQUIPMENT FOR GENERATIONS
From its headquarters in Luxembourg, the Rotarex management team leads a global operations network of over 1,200 dedicated employees across 10 factories and 30 sales/service centers. Together, they design and manufacture some of the world's most innovative and highest quality cylinder valves, pressure regulators and equipment. The Schmitz family's strategic vision and deep understanding of the gas industry have propelled Rotarex into the top rank of gas equipment manufacturers.
Decades of experience
Advanced equipment and technologies
Global reach